MVE Single/Three Phase Motovibrator
MVE Motovibrator Applications
MVE series motovibrator, as the general vibrating source, it can be widely used in mining, metallurgy, coal industry, electric power, construction, chemical industry, casting, food and light industry etc.. It can be used as vibrating source for vibrating conveyor, vibrating feeder, vibrating screens, filter, concrete forms, vibrating polisher, vibrating drier and silo block-proof device, etc..
MVE Motovibrator Features
Aluminium is used for the housings of low power units, nodular cast iron used for the housings of high power units, which can greatly reduce the weight of integral equipment, increase the capacity of the integral equipment to handle the material. Light weight, small bulk, high rank protection and insulation are its features, It complies IEC60034-1 standard.
MVE Motovibrator Model Code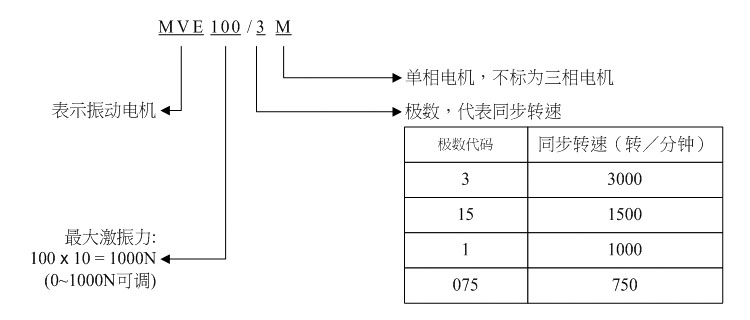 MVE Motovibrator Operation Conditions
Ambient temperature:<40℃
Altitude:<1000M
Rated voltage:380/220V(Three phase), 220V(Single phase), (Also can supply 415V,440V, 460V)
Rated frequency:50Hz (Also can supply 60Hz)
Insulation class:H for the key part and F for wiring block
Duty type:S1
Protection type:IP65
MVE Motovibrator Technical Data and Dimensions
Single Phase


Three Phase - 2 Poles - 3000rpm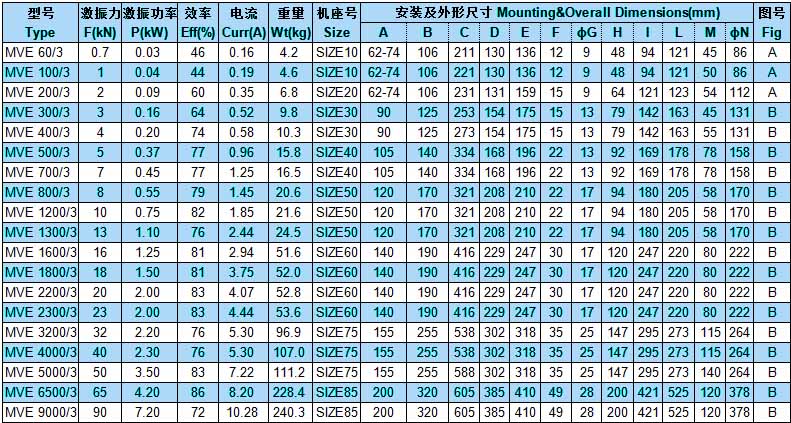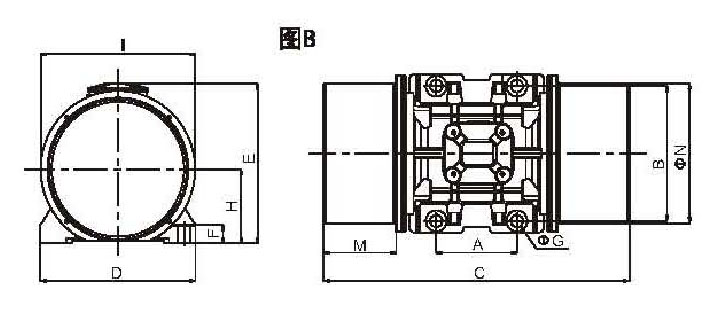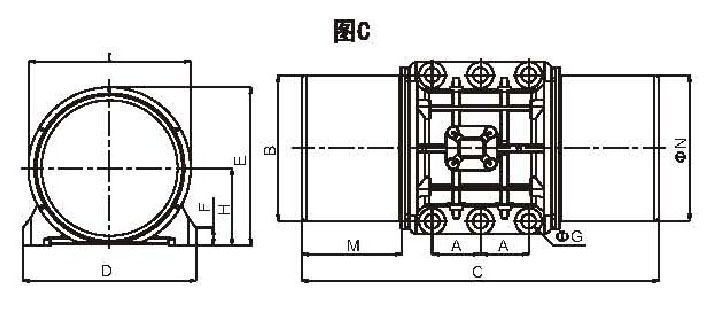 Three Phase - 4 Poles - 1500rpm
Three Phase - 6 Poles - 1000rpm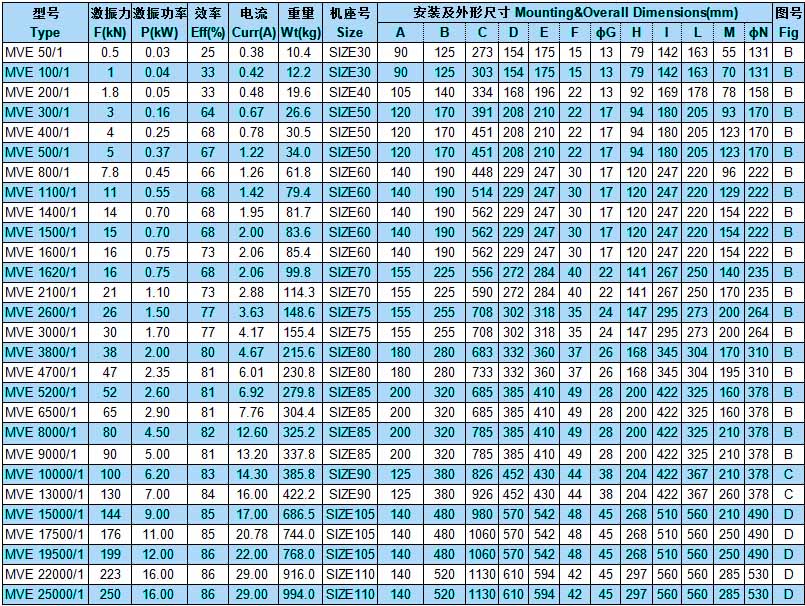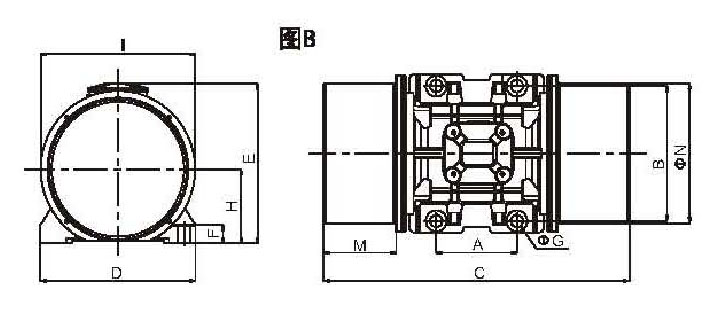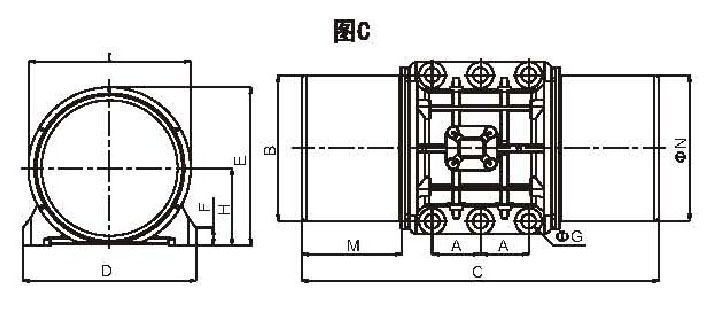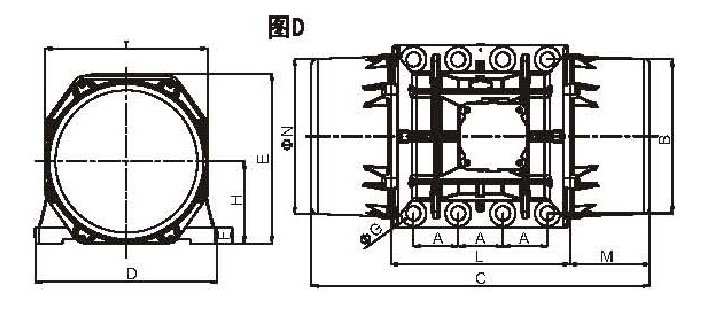 Three Phase - 8 Poles - 750rpm